Meet Drax
Beginning in Fall 2023, the Therapeutic Recreation and Child Life Programs are welcoming a new member of their team. Drax, a Bernese Mountain Dog and Pet Partners Certified Therapy Animal, will be in regular attendance with his Pet Partners Certified Animal Handler and Associate Professor of Instruction, Adrienne Johnson. Drax will be housed in the E200 Suite of the Field House - Therapeutic Recreation & Child Life Program Offices.  The Therapy Team will be in attendance in Therapeutic Recreation and Child Life courses throughout the semester, and Drax will also hold his own, "Therapy Dog Office Hours".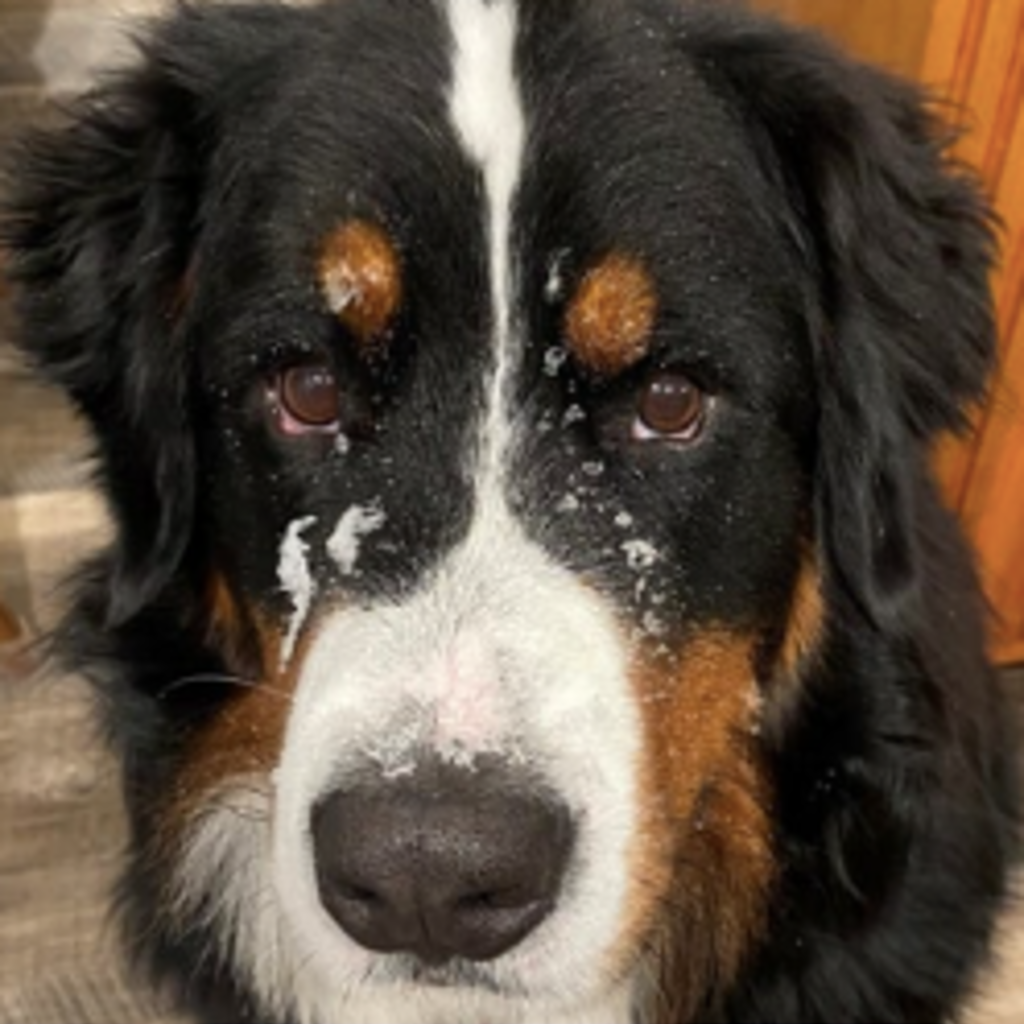 Fall 2023 Therapy Dog Office Hours
Students, faculty, and staff are welcome to visit Drax in person on Wednesdays at E206 Field House (FH):
Weeks 1-8 (Aug. 21-Oct. 13) from noon-2:00 p.m.
Weeks 9-15 (Oct. 13-Dec. 8) from 9:30-11:30 a.m.
Benefits of animal interaction
Research shows that positive interactions with animals increase endorphins, oxytocin, prolactin, and dopamine. These are the hormones associated with blood pressure regulation, pain relief, stress relief, and joy. Visits from therapy animal teams can normalize stays away from home for hospital patients; improve motivation to participate in treatment protocols; and lessen worry, anxiety, pain, and social isolation. The body of research is constantly growing and evolving.
Benefits specific to college students:
Studies show interactions with therapy animals decrease stress and anxiety. 
Therapy animals have been found to be a social lubricant, promoting increased social interaction with other students on campus and reducing loneliness.
Social engagement with handlers as well as the therapy animal can help students to see life outside the campus.
Benefits specific to therapeutic recreation and child life practice:
Reduce stress, pain, and anxiety
Improved personal and social development
Increased self-esteem
Improved mental health
Social skills enhancement
Increased empathy and nurturing skills